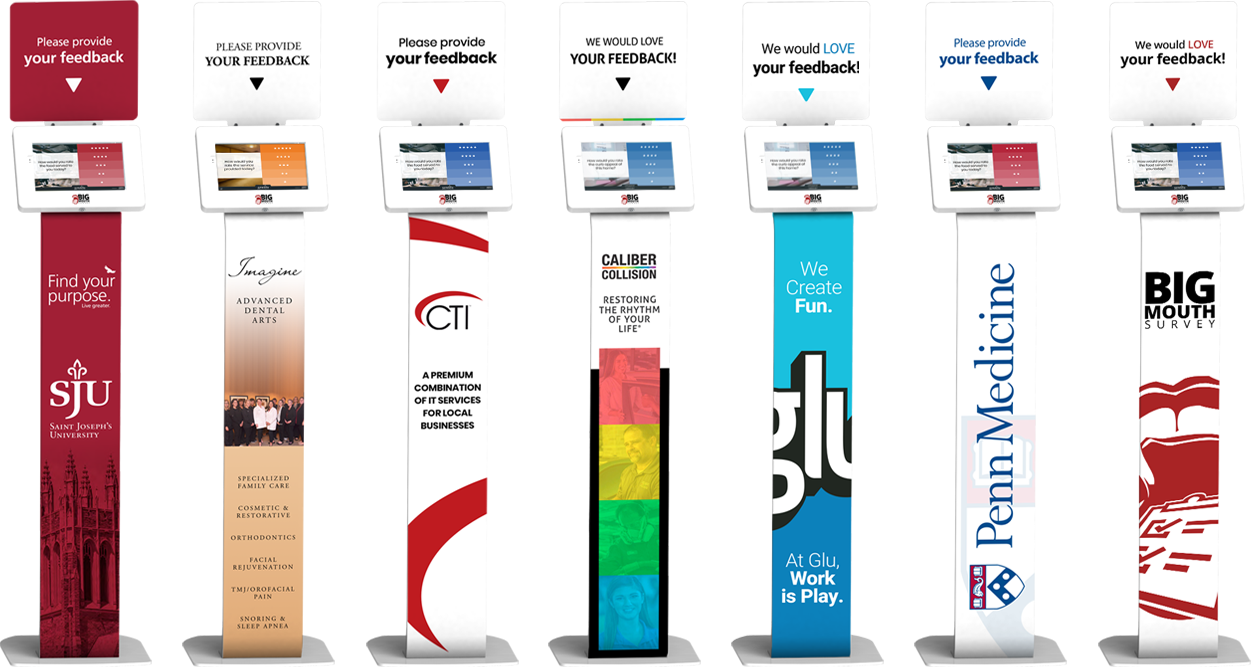 Survey kiosks for honest feedback
Gauge satisfaction at any touchpoint. Real-time.
ELEGANT. BRANDED. CUSTOMIZABLE.

Floor
model
Each kiosk's top and bottom panel graphics can be fully customized to reflect your brand and its mission.
Magnetic prints that are easy to attach
PETG material which makes it easy to clean
Hand sanitizer bottle holder
Full Color Capabilities
Dimensions: 13 x 16 x 60"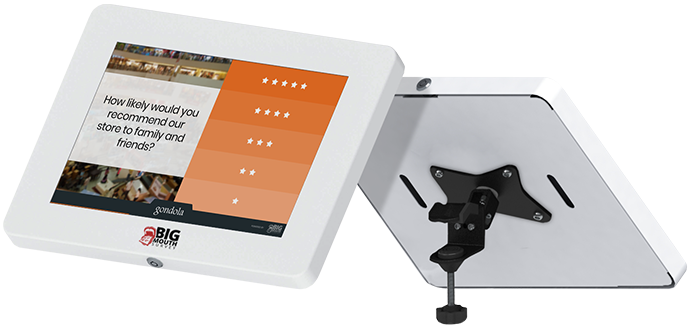 Shelf
model
This is a tablet kiosk with a clamp to attach to the edge of a shelf, counter or tabletop. Ideal for retail store, hotel lobby or any location that does not require the larger footprint.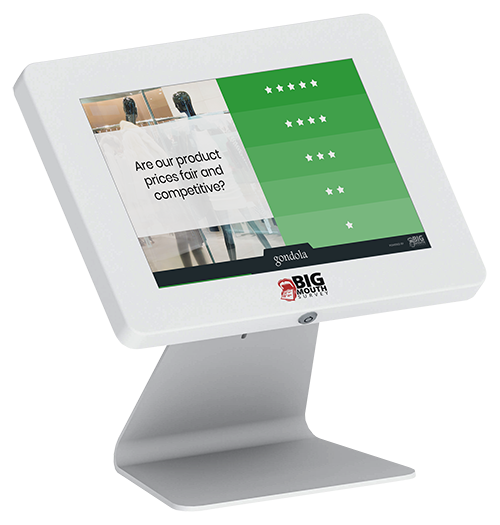 Table
model
The base is made from high quality aluminum thus lightweight and stable. With ideal viewing angle it gives sleek looking, great for any shop table.
Dimensions: 12 x 5.5 x 12"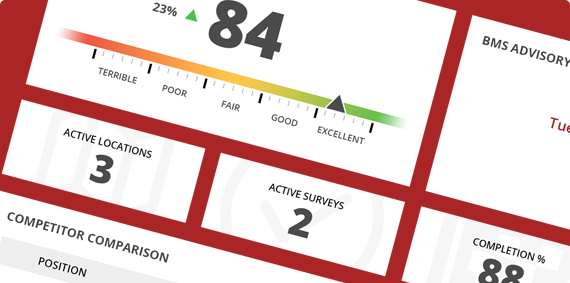 uncomplicated yet powerful
One dashboard for all touchpoints and locations
View individual surveys taken
Compare locations
BMS Score comparison to competition
See and follow up with referred leads
Predictive analysis
Actionable insights to improve CX
Customer Journey Mapping
Customer satisfaction score
product features
Easy to use, patent pending design
Advanced skip logic
Real-time dashboards
BMS score per location and business
BMS score comparison
Custom Review and referral programs
Interchangeable magnetic panels
Automated post-feedback workflows
Participant Photo Capture
Eye-catching. Classy. Exclusive.
Capture feedback offline
Unlimited surveys and questions
Real-time Notifications
On-Screen customized branding
Protection from response abuse
Online web survey interface
Powerbank for cordless usage
Automatic timed survey reset